eating

: nutmeg butternut squash ravioli from

Edinbane Inn

on the Isle of Skye

making:

recordings of Christmas songs to send to family & friends

reading:

undecided -- just finished Naomi Klein's book on climate change, and seeking a dose of fiction

wanting:

a meaningful community & meaningful challenges at work

deciding:

where to push, and where to relax

enjoying:

traveling on a remote island and enjoying quality time with my partner

wondering:

when it will finally be time to meet my future cats!

watching:

all the Christmas movies

noticing:

the ways in which happiness is simple and effortless

​helping:

others to stay furious in a way that's healthy

What's happening for you this week?
Powered by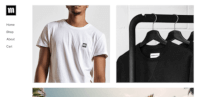 Create your own unique website with customizable templates.